Write the first paragraph of your page here.
Jenny runs against Katie Irwin for class president. Katie is determined to win any way she can - even if it means publishing photos of Jenny and Marvin Dilton caught in a compromising situation (he actually was trying to brace Jenny, who had fallen from a ladder). So, Jenny's sister, Megan decides to fight fire with fire.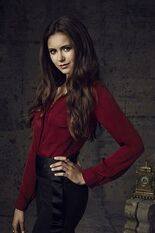 Section heading
Edit
Write the second section of your page here.